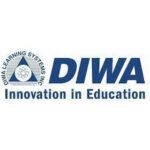 Overview
Founded Date October 11, 2022

Sectors Education Training

Posted Jobs 0

Viewed 80
Company Description
Diwa Learning Systems, Inc (DIWA), a subsidiary of First Asia Venture Capital, is the leading publisher of print and digital educational resources in the Country today. DIWA is a multi-awarded and innovative provider of Educational solutions, with an extensive distribution network across the Philippines.
The company started when it acquired the rights to publish Bato Balani for Science and Technology, a supplementary magazine for high school student. Not long after, the company expanded its product offerings to magazines and textbooks for all the subject areas in basic education.
As a response to the needs of the 21st century, DIWA started integrating Information and Communications Technology (ICT) to their products as early as 10 years ago. Today, DIWA develops all of its digital and printed products with the conscious effort to teach 21st century skills, moving from "learning how to use technology" to "using technology to learn".
DIWA's wide array of products allows to company to offer customizable solutions that make 21st century leaning possible for every Philippine school.
Vision
To be the publishing group at the leading edge of its industry
To develop new forms of media and explore new markets
To establish alliance with like-minded companies in the pursuit of its objectives
To create superior value for its customers, shareholders and staff.
Mission
To achieve a position of leadership in upgrading the quality of education of our people throughout the Philippines