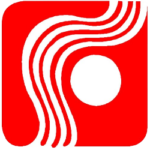 Overview
Founded Date November 22, 1986

Sectors Sales & Marketing

Posted Jobs 0

Viewed 58
Company Description
Flexible Packaging Products Corporation is considered one of the leading supplier of flexible packaging solutions in Philippines for both local and multinational companies. It has a fully integrated process from raw material manufacturing to delivery of finished products. It is well known for its advanced technologies in flexographic and rotogravure printing and converting.
FPPC was established on November 28, 1985, and started its formal business operations on November 28, 1986. The company started producing (PE) bags. Subsequently, FPPC began processing films such as polypropylene (PP), polyester (PET), metalized films, and foil. It has been developing various material constructions to suit different types of packaging solutions. In January 2006, FPPC integrated with Solvic Industrial Corporation, a company which has been at the forefront of converting industry since 1968, to increase operational efficiency and further enhancing its capability to strategically deliver the increasing demand of its customers. The Company has also partnered with converting companies both local (Interpack Packaging Products Corporation) and abroad (Ychung Plastic Films based in China). At present, FPPC's complete converting facility is housed in a sprawling eight-hectare office and plant complex located at the Industrial Zone in Valenzuela City. Presently, the company employs more than 700 competent manpower to deliver optimum results to its valued customers.
Commitment to Superior Quality Products
To ensure excellent world class quality products and effective system processes, the company has been certificated with ISO 9001:2008 (Quality Management System) and BRC IoP (British Retail Consortium Institute of Packaging) with excellent rating of A Grade, the highest given in the standard.  FPPC is consistently implementing programs such as HACCP, cGMP, 5s of Industrial Good Housekeeping, Safety in the Workplace and strictly conducting internal audits on Food Safety and Product Quality to ensure compliance with international standards.
Fundamental to our business philosophy is Customer Satisfaction through Quality Assurance. FPPC's  Research and Development and Quality Assurance permeates into all aspects of the production process from pre-press, film making, ink making to pre-delivery of finished products. Standard Operating Procedures  and Work Instructions are carefully set and strictly implemented throughout every process of the production line. Tests are done with the aid of wide array of state-of-the-art, sophisticated machinery and latest technology to ensure superior product quality.