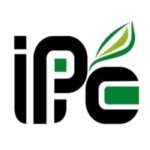 Overview
Founded Date November 3, 2021

Sectors Restaurant / Food Services

Posted Jobs 0

Viewed 540
Company Description
Innovative Packaging Industry Corporation is a company involved in toll packing operations for multi-national companies such as Del Monte Philippines, Colgate Palmolive and Unilever Philippines.
The company was established in 1998 as a subsidiary under the Gaw Group of Companies. It has remained competitive in the field by adopting ISO standards for 18 consecutive years. It has achieved ISO 9001 successfully under the strict audit of SGS Philippines. The company has adopted the culture of continuous improvement as a way of life.
Innovative Packaging Industry Corporation is proud to have a group of dynamic people working on the different projects that will provide turnkey solutions, savings, and offer better quality products to its clients. Our goal is to exceed customer satisfaction.
IPIC can be your partner in providing turnkey solutions to your products. Several of our Clients face significant challenges when it comes to positioning themselves in a dynamic industry with steadily increasing competition.
Outsourcing has allowed our Clients to focus on the integral part of their businesses, while we focus on providing the products for them at the lowest cost with the highest quality. This has benefited our Clients by allocating their budget to marketing expense that has resulted to increase sales potential.
In recent years, we have offered all-in service arrangements in addition to the usual toll manufacturing arrangement. This allowed our Clients to lower their overhead costs in managing inventories, procurement and transfer of materials.
IPIC protects the integrity of the products we manufacture by engaging in the highest quality standards. Our people continuously seek ways to further improve our quality system and set higher bars as we progress.
IPIC is not just your ordinary manufacturer, we take pride in understanding our customer's needs, and ensure that everything is perfectly harmonized from beginning to end. We want to be defined as the manufacturer who provides added-value services to our customer's every day.
And we want to go home at the end of each day with a level of satisfaction that we have built a relationship of TRUE PARTNERSHIP with our customers.