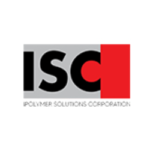 Overview
Founded Date March 28, 2018

Sectors Health Care

Posted Jobs 0

Viewed 59
Company Description
History
Ipolymer Solutions Corporation is located in 346 General Luis Street Brgy. Bagbaguin
Caloocan City. Our company is engage in Manufacturing, Importing and distributing
of Medical Devices such as KN95 mask and Surgical Mask for Adult and Children. Our
company was established with an understanding of market needs and demands.
Owned by a corporation under SEC registration number CS201806862 last May 22,
The company will serve as Manufacturer and Distributor for Medical supplies.
Our Vision
To provide high quality product that combine performance with value pricing while
establishing a successful relationship with ou customer and our suppliers. To
constantly strive to meet or exceed our customer's needs and expectations of price,
service and product. To Stay ahead of the competition by innovating new products
Our Mission
Our Business: We aim to operate an ethical business in the manufacturing of
PPE-Face Mask (KN95 Protective Mask and Surgical Mask) and services that provide
value of money.
Our Customers: We value our customers as the foundation of our business. Our
relationships with our customers and suppliers are based on principles of respect
and mutual benefit. We aim to develop profitable and lating relationships. We want
to build on what we do best and to innovate to meet changing customer needs.
Our Staff: We respect the experience and skills of our staff and value the
contribution that every person brings to the business team. We recognize that pride
and enjoyment in the job comes from commitment, leadership by example and
accomplishment. Our goal is to work together to reward, train and develop our staff
in ways that acknowledge performance and individual abilities.