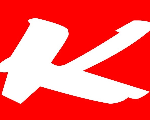 Overview
Founded Date January 5, 1999

Sectors Sales & Marketing

Posted Jobs 0

Viewed 768
Company Description
Karatula Marketing Inc. began as sporting goods shop that specializes in the fabrication and retail of durable achievement reminders such as trophies, plaques and medals.
Seeing the need to adapt to the changing times, founder Vicente Chua decided in 1999 to venture more into the signage making business, thus planting the seeds that will later usher the company's current incarnation.
From small- to large-scale tarpaulin printing, Karatula Marketing Inc. would later add large format printing to its portfolio, a choice that gave the exposure and windfall that the company needed to grow exponentially.
Today, Karatula Marketing Inc. positions itself at the vanguard of the printing industry by continuing to hone its already topnotch production practices and employing state-of-the-art technology to keep up with the latest trade trends.
Karatula Marketing Inc. aims to be a top one-stop shop of advertising solutions. From design, to fabrication, and beyond after-sales service, Karatula works closely with its clients to ensure their needs and expectations are both exceeded.
An effective signage is key to business recognition! Let Karatula Marketing Inc. be your partner for success!