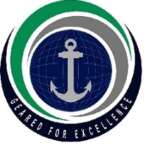 Overview
Sectors Construction / Facilities

Posted Jobs 0

Viewed 89
Company Description
Pacificfortia Marine Technologies, Inc., was established in February 2014. Although a very young company at age, the personnel involved in Management, Design and Engineering has over fifty (50) years of experience providing customer service, and designing, engineering and manufacturing of several types of Naval Craft.
COMPANY MISSION AND VISION
Mission
Pacificfortia Marine Technologies Inc. is committed to provide quality products on time that exceed customer expectations and comply with all customer and statutory requirements. Pacificfortia Marine Technologies Inc. will ensure success through the adherence to an effective quality management system based on continual improvement and customer satisfaction.
Vision
Our vision is to move towards achieving our goal of being a world-class manufacturer, we will inspire our employees to be the best they can be. We will engage in sustainable practices and anticipate the needs of our customers. We will maximize return to the stockholders while still maintaining quality in our products.
Core Values
To deliver the highest quality As a custom builder, Pacificfortia Marine Technologies Inc., pledge to offer the highest quality products at best value, the highest level of expertise, professionalism, and tireless dedication to our customer's satisfaction in both the military and commercial sector. We promise to bring inspiration to our employees by establishing core values that matters – Honesty, Trustworthy, Dedication and Commitment to continually improve to seek solutions based on innovative designs.