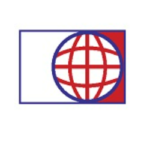 Overview
Founded Date August 8, 1988

Sectors Industrial & Engineering

Posted Jobs 2

Viewed 3156
Company Description
Phil-Top Industries, Incorporated (PTII) was established on August 8, 1988 at the City of Malabon by the Sze Brothers as a small manufacturer with only 3 injection machines to produce plastic hangers popularly known as the "Sunnyware King Hanger" as its initial product. With competitors' strong market saturation for plastic products during that time, PTII have leveraged itself from the rest of the market by combining good quality and economy to the world of plasticware with SUNNYWARE® as its signature brand.
Through the years, PTII continues to leverage the stiff market with good quality and economy, now combining with innovation producing more than 500 varieties of Sunnyware© plastic products catering to very diverse markets including wholesale and retail shops, department stores, online markets, supermarkets, government offices, industrial, agricultural, and promotional enterprises nationwide.
Today, millions of consumers worldwide including Canada, USA, Malaysia, UAE, Hong Kong, Singapore, etc, now use Sunnyware® products to make their lifestyle easier ergo its tagline "Created for Your New Lifestyle".
Active Jobs From PHILTOP INDUSTRIES INC