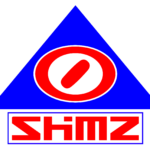 Overview
Founded Date January 1, 1900

Sectors Construction / Facilities

Posted Jobs 0

Viewed 400
Company Description
Shimizu has entered the Philippine market in 1989. Since then, with the accumulated
know-how and experience, we have been vigorously striving to provide the best solution
to clients who invest in facilities in the Philippines.
Shimizu Philippine Contractors, Inc works closely with both the Engineering department
in our Japan Headquarters and the main office of our International Division in Singapore
in order to provide the necessary support to clients.
The building life cycle starts from the planning stage and extends through to design and
construction, maintenance, management, and operation. Maximizing the value of a
building throughout its entire life cycle is our goal, we deliver a level of craftsmanship that
surpasses customer expectations.