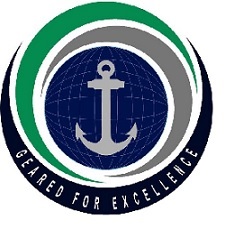 Job Detail
Job ID 155721

Career Level Manager

Experience 3 Years

Gender Female

Industry Management

Qualifications Degree Bachelor
Job Description
The Accounting Manager performs professional accounting activities for specialized, complex and/or functional areas requiring the expert knowledge and professional application of accounting principles, practices and techniques in accordance with industry standards, current laws and company policy.
ESSENTIAL FUNCTIONS:
• Has strong knowledge of general accounting, forecasting, cost control, reporting principles and local financial regulations
• Prepares the financial statements and provides analysis of expenditures, fund, conditions, budgets and other reports needed for preparations
• Accounting Manager will be In-charge of Formulation, Implementation and Monitoring of Finance and Accounting System.
• Monitoring financial position, financial performance and cash flows of the company; revising any discrepancies of reports; and checking the company's assets and liabilities that could affect its equity in the future
• Supervises and Audits Petty Cash Account
• Monitors collections and deposits
• Conducts inventory of various fixed assets of the company as needed by the management
• Verifies and reconciles the completeness and accuracy of entries for various reports in accordance to the Generally Accepted Accounting Principles.
• Oversee applicable governing laws to the company
• Conduct financial, compliance, operations and inventory audits
• Generation of pertinent audit reports
• Handles his/her team in resolving conflicts, delegating and organizing tasks, as well as motivating and leading teams during project developments
• Ensures that the company abides with the set of laws implemented
• Liaises and coordinates with banks regarding financial status and investments possibility
• Is responsible for safekeeping of company assets
• Prepares employees payroll, bonuses and other employee benefits as required
• Ensures that the internal control is properly adhered to
• Performs other duties as required and assigned.
Required skills
Other jobs you may like