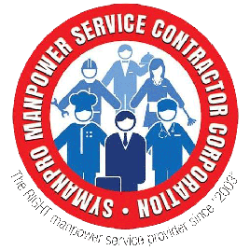 Job Detail
Job ID 190194

Experience

Less Than 1 Year

Qualifications

Degree Bachelor
Job Description
Candidate must possess a Bachelor's/College Degree in Accounting, Financial Management or any related course.
Candidate must have a minimum 1 year of related work experience particularly in Accounting- Accounts Receivables.
Candidate must have an overall understanding of how finance works. Must have strong data entry skills.
Candidate must have strong organizational, analytical, recording and reporting skills.
Candidate must have goof leadership skill and shows initiative and creativity.
Candidate must have excellent interpersonal and communication skills. Must show a culture that fosters effective communication within and across teams, divisions, departments. Must be flexible and able to adapt to changes.
Candidate must be able to work independently and must be able to show strong strategic and analytical skills.
Candidate must ensure a trusting environment with effective ways of working (focus, speed, and quality).
RESPONSIBILITIES
Monitors checks on hold, deposited checks and returned checks.
Updates customer ledgers by attaching proof of payments based on inward documents.
Coordinates with the Sales Department regarding adjustments in delivery receipts.
Receives and files return slips, together with the system generated sales return print out.
Files and documents pending inwards and pending updates per inward.
Files updated ledgers, paid delivery receipts for commission of agents and delivery receipt transmittal.
Monitors deposit slips for request from banks.
Prepares deposit slips and deposit entry for checks that are for deposit on the following week.
Updates customers' past due accounts.
Follows up with customers regarding past due accounts.
Updates reports related to accounts receivable processes.
Checks pending sales return for application.
Processes the monthly billing of consignment.
Processes and files the statement of accounts of customers.
Processes the commission of agents.
Required skills