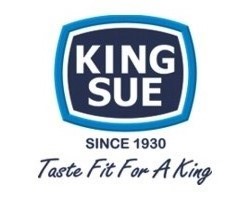 Job Detail
Job ID 181836

Qualifications

Degree Bachelor
Job Description
Reports To : Head of Sales Supermarket/Operations manager
Supervises : Junior Key Account Specialist and Area Sales Supervisor
JOB SUMMARY:
Under the direct supervision of Operations Manager / Head of Sales Supermarket; The Key Account Specialist (KAS) shall act as the primary link between the company and the specified accounts in Supermarket category and potential markets. Requires customer service skills in terms of resolving customer problems. Negotiating the terms and conditions of an agreement and closing sales. Gaining a clear understanding of customers businesses and requirements. Must resolve to be willing to learn and committed to the task given.
REGULAR DUTIES AND RESPONSIBILITIES
1. Develop new account and secure profitable business in the existing accounts.
2. Monitor product movements in trade outlets monthly
3. Report feedback on current market issues and development related to competitive activities and new product launches.
4. Builds and cultivates business relationship with accounts handled.
5. Implements and monitors in-store promotional activities and other revenue generating trade marketing programs to ensure accounts profitability.
6. Solicit and maintains contacts with current and prospect accounts.
7. Process customer complaint incurred in the area of responsibility.
8. Conduct field work and surprise store visit.
9. Support Area Sales Supervisor in any hardship that they may encounter in performing their task.
10. Evaluate performance of Area Sales Supervisor.
11. Performs additional work within reasonable bounds as requested by Sales Supermarket Manager.
12. Scope of work / Accounts handled on a separate sheet.
13. Coordinates to Invoicing Department with regards to customer complete information (current and prospect)
14. Coordinates to Accounting Department with regards to follow-up unpaid Invoice, Add-back and any concerns that need the coordination of both parties
15. Coordinates to Logistics Department with regards to delivery problems/issues, schedule of field work , customers terms and conditions and other concerns.
16. Coordinates to Trade Sales and Marketing Officer with regards to promotions, activities and other concerns relevant to achieve company goals.
17. Coordinates to Sales Recruitment Staff with regards to any concerns that need their help especially on manpower concerns. 18. Coordinates to Sales Supermarket Manager with regards to approval of all transactions (activities, proposal & others), consultation regarding all decision in the accounts handled, and other issues that need their acknowledgment.
REPORTS TO BE ACCOMPLISHED AND SUBMITTED
1. Itinerary Report
2. Monthly Product Performance per Store in Qty (Modcon & Outright)
3. Monthly Sales & Returns Summary of Report per Store (Php)
4. Monthly Sales Performance Report1. Develop new account and secure profitable business in the existing accounts.
Salary: From Php570.00 per day
Benefits:
Company Christmas gift
Company events
Employee discount
Flextime
Health insurance
Life insurance
On-site parking
Pay raise
Promotion to permanent employee
Schedule:
8 hour shift
Flextime
Holidays
Overtime
Weekends
Supplemental pay types:
13th month salary
Bonus pay
Overtime pay
Performance bonus
Required skills
Other jobs you may like