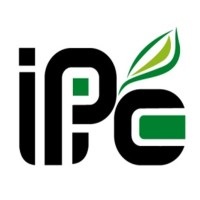 Job Detail
Experience 2 Years

Gender Any

Industry Management

Qualifications Degree Bachelor
Job Description
1. Accountable for meeting production expectations through safe operation in accordance with established procedures and within specified process setting.
2. Communicating production goals to production personnel in area of responsibility, and provides resources and motivation to meet or exceed goals.
3. Analyzing staffing requirements and ensure efficient compliance to production schedules and budget for all production process by monitoring labour productivity and allocated plantilla per line.
4. Hands-on supervision of daily operations including workflow scheduling, supervision of production personnel, monitoring productivity and quality, production process troubleshooting and all other activities required to ensure on-time delivery and 100% customer satisfaction.
5. Verifying and reviewing work results of production personnel. Reviews documentation, including batch records, logbooks, cleaning records, and other production records, for accuracy and completion.
6. Establishing priorities, monitoring progress, revising schedules, resolving problems, reporting results of the processing flow on shift production summaries.
7. Studying methods for producing goods and services at the least possible cost, implementing cost and waste reductions programs.
8. Ensures operation of equipment by calling for repairs.
9. Facilitating corrections and corrective actions to address and prevent recurrence of deviations and non-conformance within process control points.
10. Ensures that all personnel and employee under his/her leadership/responsibility are provided appropriate direction, leadership, guidance, support, and training to enable the advancement of their knowledge and experience in the operations of the overall plant energy and related mechanical systems environment.
11. Assumes responsibility for the performance of employees in the area of responsibility by spot checking work in the area, evaluating the quality of the work performed, and coordinating with the Section Manager and HR Manager to develop management tools to evaluate personnel and trade related performance.
12. Enforces Company rules and policies regarding employee conduct by advising all assigned employees about the Company's rules and policies on employee conduct, issuing verbal warnings and written reprimands for violations and recommending progressive disciplinary action to the Section Manager and HR Manager as necessary.
13. Facilitates a work environment that encourages knowledge of, respect for, and development of skills to engage with those of other cultures or backgrounds.
Minimum Qualification
Education: College Graduate preferably Engineering, Management and other related courses
Experience: At least 2 years' experience in related field of work preferably in Contract Manufacturing
Skills: Leadership Skills
Communication (written, verbal and listening) and motivation skills, Organizational and Delegation Skills
Problem Solving and Decision Making Skills
Mentoring and Coaching Skills
Computer and Presentation Skills
Job Types: Full-time, Permanent
Other jobs you may like
NO. 641 T. SANTIAGO ST. LINGUNAN VALENZUELA CITY, 1446