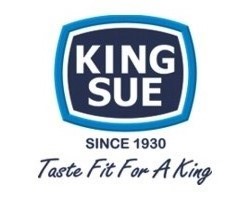 Job Detail
Job ID 182014

Qualifications

Degree Bachelor
Job Description
JOB TITLE: QA Specialist – Receiving and Production
SCOPE OF WORK: Product / Process improvement and quality
REPORTING TO: QA / R&D Supervisor
DEPARTMENT: QA / RESEARCH AND DEVELOPMENT DEPARTMENT
JOB SUMMARY
Ensure food safety and conforms with the standards and specifications of the company.
DUTIES AND RESPONSIBILITIES:
Daily Activities
1. Administer and monitor Good Manufacturing Practices (GMPs) and Sanitation Standard Operating Procedures (SSOPs) in production.
2. Monitor raw materials used, internal temperature and chopping time of emulsions.
3. Check programs of production crew and stuffed weight of products prior to cooking.
4. Check cleanliness in processing area and locker area.
5. Check temperature, cleanliness and orderliness of cold storage assigned to her.
6. Monitor personnel hygiene.
Monthly Activities
1. Prepare and submit the report of Meat Usage
2. Submit updated programs of production and chopping sequence.
3. Attend / Participate in meetings.
Occasional Activities
1. Conduct sensory evaluation as necessary.
2. Prepare incident report.
Action Taken
1. Recommend corrective/preventive actions and dispositions .
Accountabilities:
1. Coordinates with production to solve product issues if necessary.
2. Lead and assist in investigations including product complaints.
3. Implement corrective actions.
4. Establish and maintain effective working relationship with Production and Management.
5. Identify and recommend procedures and work flow improvement.
For fast hiring process please message to King Sue HR Department Facebook account: KingSue Hrd and text your full name + desired position to this number 0917-895-8548.
Job Types: Full-time, Permanent
Salary: From Php14,000.00 per month
Benefits:
Company Christmas gift
Company events
Employee discount
Health insurance
Life insurance
On-site parking
Paid training
Pay raise
Promotion to permanent employee
Schedule:
8-hour shift
Holidays
Overtime
Weekends
Supplemental pay types:
13th-month salary
Overtime pay
Job Types: Full-time, Permanent
Salary: From Php14,000.00 per month
Required skills
Other jobs you may like